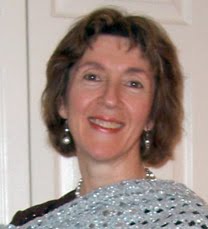 Concha Marchitelli is the founder, artistic director and administrator of the Dance & Drama program at New Hope Performing Arts Center. She holds a Bachelor's degree in Science from the University of the State of New York and two diplomas as a ballet and Spanish dance teacher from the Superior Conservatory of Dance and Music of Murcia, Spain, where she is from. She is certified by the Royal Academy of Dancing, the Spanish Dance Society and Kindermusik International. Her experience includes an additional 12 years as a Spanish dance teacher at The Kirov Academy of Ballet in Washington DC., under the direction of Oleg Vinegradov.
Since the program was established in 1991,she has produced and directed many dance performances and several musicals; among them The Wizard of Oz, Godspell, Cinderella, Peter & the Wolf, The Magical Land of Oz, Pinocchio, and Beauty and the Beast, all performed at venues like the Publik Playhouse and the Bowie Performing Arts Center.
Mrs. Marchitelli adores working with children. "I rejoice when I successfully pass on to the children the love and appreciation for the performing arts," she said. Many of her students go on to pursue careers in dance or musical theater. She is proud to say that one of them performed on Broadway in the musical, "The Lion King".