Concha Marchitelli – Artistic Director
Concha Marchitelli is the founder, artistic director and administrator of the Dance & Drama program at New Hope Performing Arts Center. She holds a Bachelor's degree in Science from the University of the State of New York and two diplomas as a ballet and Spanish dance teacher from the Superior Conservatory of Dance and Music of Murcia, Spain, where she is from. She is certified by the Royal Academy of Dancing, the Spanish Dance Society and Kindermusik International. Her experience includes an additional 12 years as a Spanish dance teacher at The Kirov Academy of Ballet in Washington DC., under the direction of Oleg Vinegradov.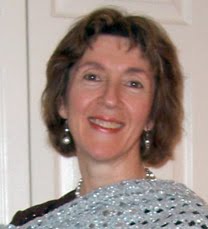 Since the program was established in 1991,she has produced and directed many dance performances and several musicals; among them The Wizard of Oz, Godspell, Cinderella, Peter & the Wolf, The Magical Land of Oz, Pinocchio, and Beauty and the Beast, all performed at venues like the Publik Playhouse and the Bowie Performing Arts Center. Mrs. Marchitelli adores working with children. "I rejoice when I successfully pass on to the children the love and appreciation for the performing arts," she said. Many of her students go on to pursue careers in dance or musical theater. She is proud to say that one of them performed on Broadway in the musical, "The Lion King".
Valeria Ivleva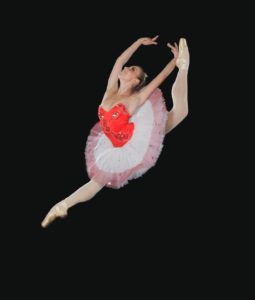 Valeria Ivleva is a Professional Ballerina and Dance Instructor from Russia, whose expertise and teaching experience provides a real advantage for instructing young students in various dance techniques. Her degrees allow her to teach Vaganova Method Ballet Class and Classical Variations for all levels of training. Valeria has danced professionally all over the world, in countries such as Egypyt, Russia, Estonia, Switzerland, and across the US, and has won many awards for her outstanding performances. Her teaching has allowed her students to successfully compete in the Youth America Grand Prix competition, and she brings the highest level of success to the classroom.
Adrian Vincent James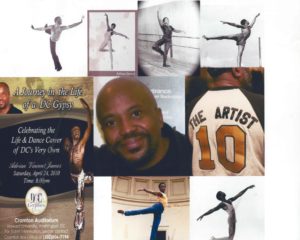 A dancer, choreographer, director and educator with over forty years of professional experience, Adrian Vincent James is a native Washingtonian who began his artistic development under Mike Malone. Adrian was the first African American selected by artistic director Ben Stevenson to dance with the internationally acclaimed Houston Ballet. He has directed, choreographed, as well as performed with the Houston Ballet, The Eglevsky Ballet, The Capitol Ballet, and the Laverne Reed Dancers. Adrian taught dance at Howard University and Duke Ellington School of the Arts.
He earned a B.F.A. in Drama from Howard University and M.A. in Performing Arts – Dance from the American University.
At an early age, James won scholarships and studied at the Jones-Haywood School of Ballet SAB and ABT School, Harkness, Dance Theatre of Harlem and the Alvin Ailey American Dance Center in New York. James's motto is "Life is Drama, Dancing is Living and Talent is God Giving. I've gotta keep moving 'til I move on in!"
Moira Jackson
Moira Jackson is a Drama instructor who has the rich experience of working with children from pre-school through high school teaching Drama, Storytelling, Mime and Dance during a career that spans 40 years. She has enjoyed every minute of it and values each student's contribution toward the production of the play. She often writes plays or collaborates with students and structures the curriculum to cover technique, stage movement, set and costume design and construction, make-up and mask making. Her fields of expertise include Theater, Visual Arts, Folk Arts, Fiber Art, Music, and Pottery. She has both a Bachelor of Arts degree in Dance and Composition, as well as a Master of Arts degree in Dance, Dance History, and Composition. Moira's experience and variety of skills are a vastly positive addition to our program and our students.
Dolores Muhammad
Dolores Muhammad is a high school science instructor at New Hope Academy and has been with the school for fourteen years. Throughout that time, she has participated and gained experience in many on-stage productions, working behind the scenes as the stage or prop manager. She has taught a drama class elective for high school students for several years at New Hope Academy. Dolores has also co-directed three variety show fund-raisers for Hurricane Katrina survivors; which were presented at the Publick Playhouse. Her film credits include onscreen appearances in the Lightsmith Productions of 'Soul Search' and 'Cashing Out'.
Dolores has also been practicing in the martial art of Tae Kwon Do for the past 11 years. She has achieved the level of 1st Dan Black Belt in the school of Simba Do Jang under the instruction of Grandmaster Reginald Jackson and International Grandmaster Furman Marshall. She has continued to share the knowledge that she has gained by teaching Tae Kwon Do at New Hope Academy each year as an after school activity.
Anna Russell
Anna Russell has trained with Maestro Victor Litvinov and Christiano Collangelo, in Florence, Italy, as well as with prominent instructors in Australia, Russia, and Japan.
Her well-rounded understanding for classical ballet placement and movement, as well as the developing young dancer's body, gives a solid foundation on which to guide her student's education.
In addition to teaching, she is collaborating on a dance project with photographer Ramaciandra Carta, who photographs dancers all over the world to feature in gallery exhibitions.
Julika Cuffy
Julika Cuffy, a Hampton Roads native from Virginia,  has always had a passion for dance and believes it's a gift that God has allowed her to share with others through movement. At a young age Julika started to dance at her home church, Calvary Community Church (Hampton), where she was taught the basics of Hip Hop and Liturgical.
It wasn't until 2013 when she started training with a local dance crew, CREWcial (VA Beach) where she learned the basics and fundamentals of other dance genres. Being with CREWcial she had been able to train more at different workshops (Movement Lifestyle 2013, Culture Shock DC, Kodachrome), competitions (Prelude DMV & NC), and showcases. In Summer 2014, Julika became co-leader of CREWcial and continued to travel and train. While living in VA she also became the hip hop instructor for different studios and recreational centers. Recently she has moved to Maryland and has become a CMI member. Currently she is the Hip Hop teacher for the charter school DC Prep after school program.
Julika loves to share her gift with others. Her goal is to bring out the gift in those who love to dance, and to also see the importance of bettering themselves as an individual.
 Christine Booker
Christine Booker is a dance teacher and dance choreographer who has trained, danced and studied in the various dance disciplines. Christine has studied the Vaganova Technique with Oscar Hawkins (Ballet Arts Academy), as well as, the Cecchetti Technique at The National Ballet School.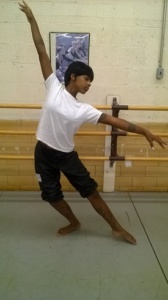 She has also studied Horton and other modern dance techniques with Ms. Katherine Smith, Jazz with James "Jazzy" Hughes, Jazz and African with Adrian Bolton (Christian Dance Academy and Duke Ellington School of the Performing Arts) and Tap at Knock On Wood (including master workshops with Savion Glover. Ms. Booker's passion for dance has allowed her wonderful opportunities to dance and choreograph.
She has worked as Co-Choreographer of "Ruka" the Musical at Kennedy Center with Oscar Hawkins and Tony Small, Performed and Co-Choreographed "Qadar" the Opera (SULTAN OF OMAN, Smithsonian at Clarice Smith Performing Arts Center and Kennedy Center partnership with the National Boys and Girls Club), Performed and Choreographed for The Ballet Project 2009-2011, Choreographed and Taught Master Ballet classes for Boys and Girls Club National Tap Program, Performed and Co-Choreographed Ballet Arts Academy's "Nutcracker", "Paquita", "Frozen", "Firebird" and other wonderful contemporary dance works. Currently, Christine Booker is a Ballet and Contemporary dance instructor/choreographer at the Ballet Arts Academy and Master Class Instructor for Tony Small (The National Boys and Girls Club). Her goal is to continue to learn and create dance for the inspiring young dancers of tomorrow, as well as, Ms. Booker would like to shape her own dance company.
Ralph Glenmore
Ralph Glenmore Studied at The Duke Ellington School of the Arts, Howard University and the Juilliard School.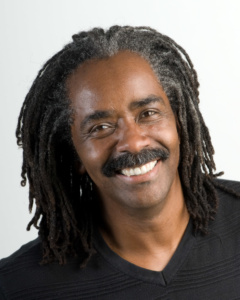 His Broadway credits include A Chorus Line, Bubblin' Brown Sugar and Reggae. He is a former principal dancer with The Alvin Ailey American Dance Theater. Touring the world and working with choreographers Alvin Ailey, Donald McKayle, Talley Beatty, Judith Jamison, Bill T. Jones and Arnie Zane, Billy Wilson, Jennifer Mueller, Ulysses Dove, George Faison and John Butler. He has worked as Instructor, Rehearsal Director, Stage Manager and Choreographer with The Lula Washington Dance Theater, The Debbie Allen Dance Academy, The Robinson Project, The Daytona Community College Horton Summer Intensive and The Movement of Agape.
He has served as Resident Dance Supervisor for Disney's The Lion King – Los Angeles Company. He has been awarded the Legend in Dance Award by the Black College Dance Exchange
Most recently he has worked with The Liz Lerman Dance Exchange, The Dance Institute of Washington, and the Duke Ellington School of the Arts, Dance Place, The Washington Ballet, Montgomery College, The Kirov Ballet Academy and American University as Professor of Jazz Dance. He has participated as choreographer for American University' s production of 'Three Penny Opera' and ' Rocky Horror Picture Show' also 'What's Goin' On' for Dance Place .
Tiffanie Horner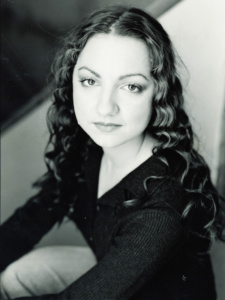 Tiffanie Horner received her BFA in Dance from the State University of New York College at Brockport. She studied on full scholarship at The Draper Center for Dance Education, STEPS on Broadway, and Broadway Dance Center. Ms Horner has also attended summer intensive training programs with the Joffrey Ballet, Rochester City Ballet, and American Ballet Theatre. She completed a Pilates Apprenticeship program with Mirea Pineda in Tucson, AZ and is certified in Progressing Ballet Technique developed by Marie Walton-Mahon. Additionally, Ms Horner has taught classical ballet, pointe, variations, modern dance, creative movement, and stretch classes at dance schools throughout the US for more than fifteen years. Her privately coached students have participated in YAGP finals in NYC and have been accepted to noted college dance programs and dance teams. Ms Horner also works in Arts Integration as a Wolf Trap Teaching Artist. Ms Horner's performance credits include Rochester City Ballet, Ballet for Young Audiences (New York City), Eglevsky Ballet, Upside Down Dance (Honolulu), Minou Lallemand's Onium Ballet Project (Honolulu), Honolulu Dance Theatre and Ballet Tucson. Tiffanie performs and teaches in the Baltimore/DC area and currently resides in Wheaton, MD with her husband and two children.
Robyn Lindsey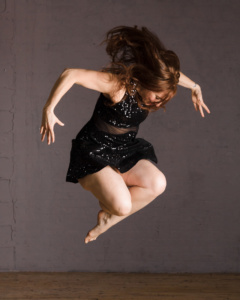 Miss Robyn studied Choreography and Performance at John Moores University in Liverpool, England. After receiving her B.A., she trained and taught in London, Ohio and Texas before moving to Maryland in 2013. She teaches Ballet, Modern, Hip Hop, Jazz and Ballroom and Latin dancing as well as Yoga, Tumbling and Cheer. She has 15 years experience working with children from age 2 through adult.
Robyn also co-founded and coaches RhythmXpress, a dance team made up of people with special needs. RhythmXpress partners with New Hope Youth Dance Company to bring dance to people of all abilities. Robyn traveled with the team to Austria last year for the World Special Olympics, bringing back a gold medal and a fourth place for the team. She will dance with the team this spring in Abu Dhabi. Robyn was recently named Lead Coordinator of Dance for Special Olympics Maryland.
Robel Kabtyimer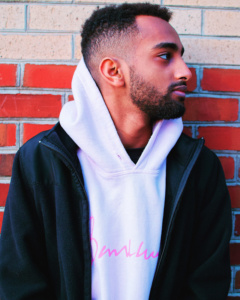 Robel is a dancer, choreographer, teacher & a creative artist. He is very passionate about dance and has trained in Ballet, Jazz, Contemporary/Modern and Hip Hop. After graduating from high school, he dedicated himself to training intensely in hip-hop. He joined an All Star Competitive team and reached "top 5" of the Dance World Competition with his teammates ''Rush Crew'' in 2015-2016. He is currently dancing with Culture Shock DC & Capitol Movement, both being professional dance companies. He has performed internationally in places like Canada on top of teaching workshops at university in the DC/Maryland/Virginia area as well as Gear Up Dance Convention in Rock Hill, SC & Myrtle Beach. In addition, he has taught in multiple places in North Carolina & West Virginia.
He is currently perfecting his craft and taking his training & teaching seriously and wants to help dancers in any possible way.